Aug 9, 2021 03:11 PM Central
---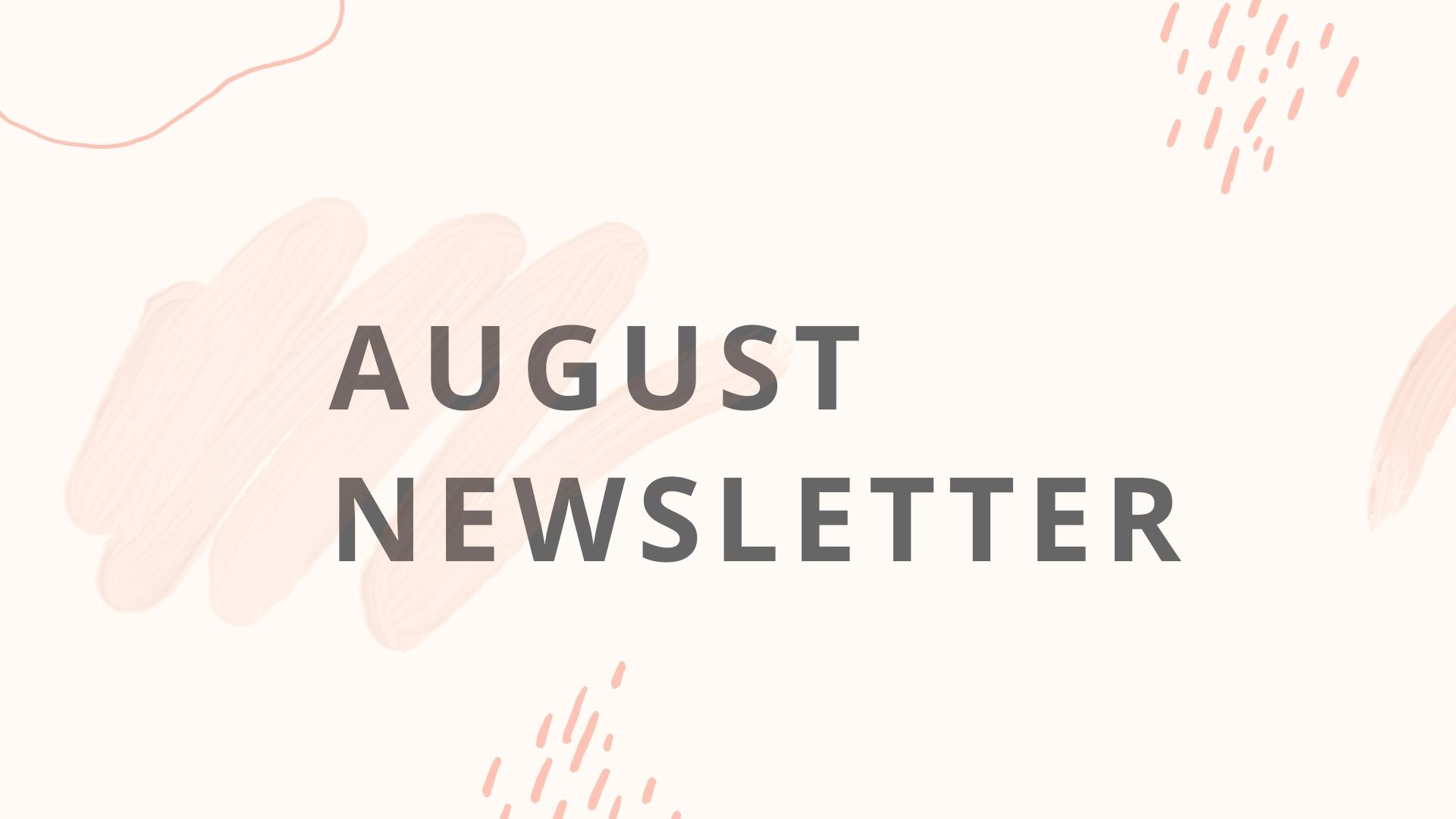 Happy August!
Did you know August 1st is considered National Friendship Day? What a fun way to celebrate all the loved ones that surround you! One of my favorite ways to show my friends some love is by sharing my oils with them. Check out some of these simple recipes you can easily whip up for your friends…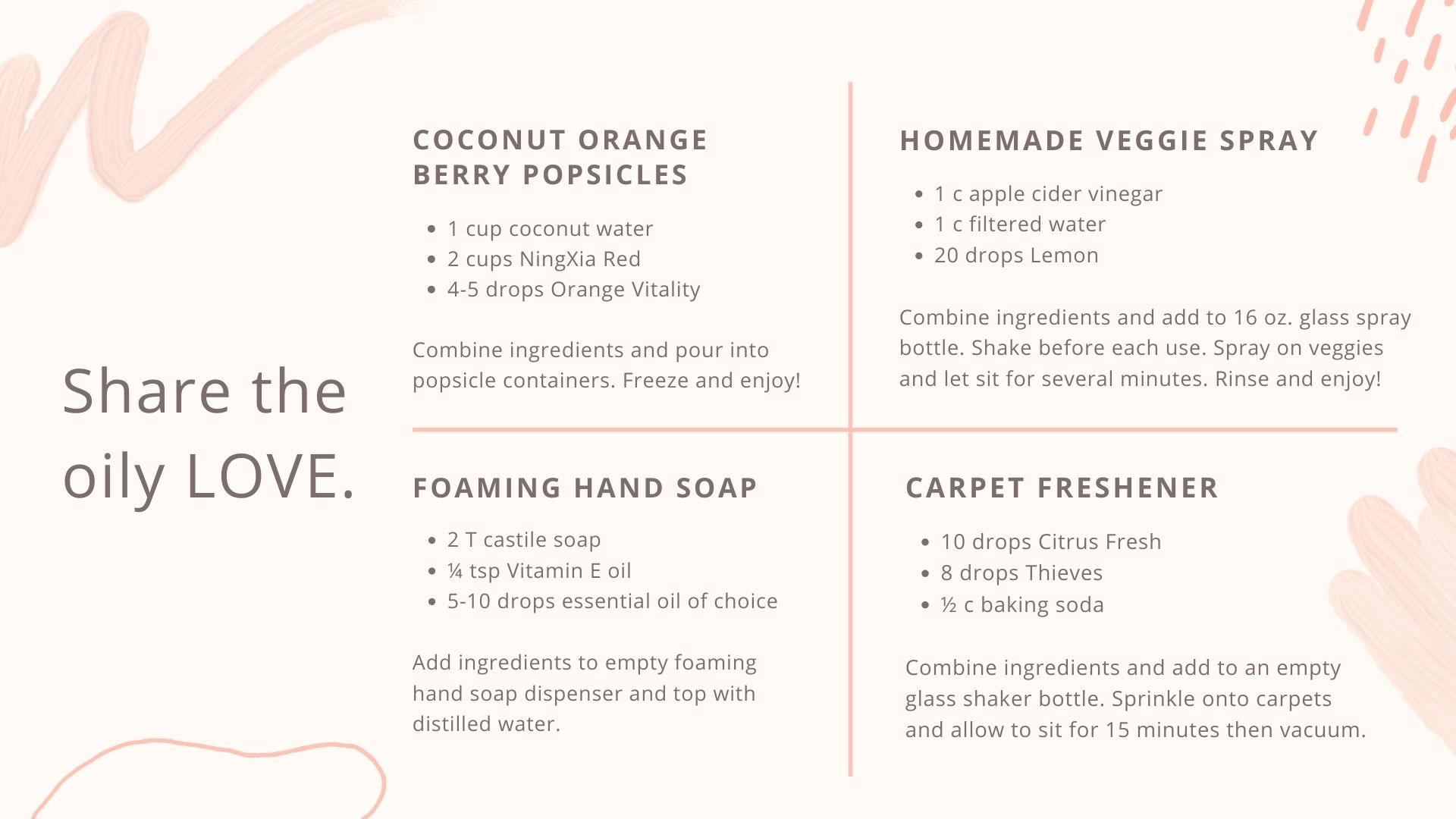 :::::::::::::::::::::::::::::::::::::::::::::::::::::::::::::::::::::::::::::::::::::::::::::::::::::::::::::::::::::::::::
Star or flag this message so you can refer back to it all month long!
You'll hear all about…
Important Announcements
Upcoming Events
Featured Products
Monthly YL Promos
Important Announcements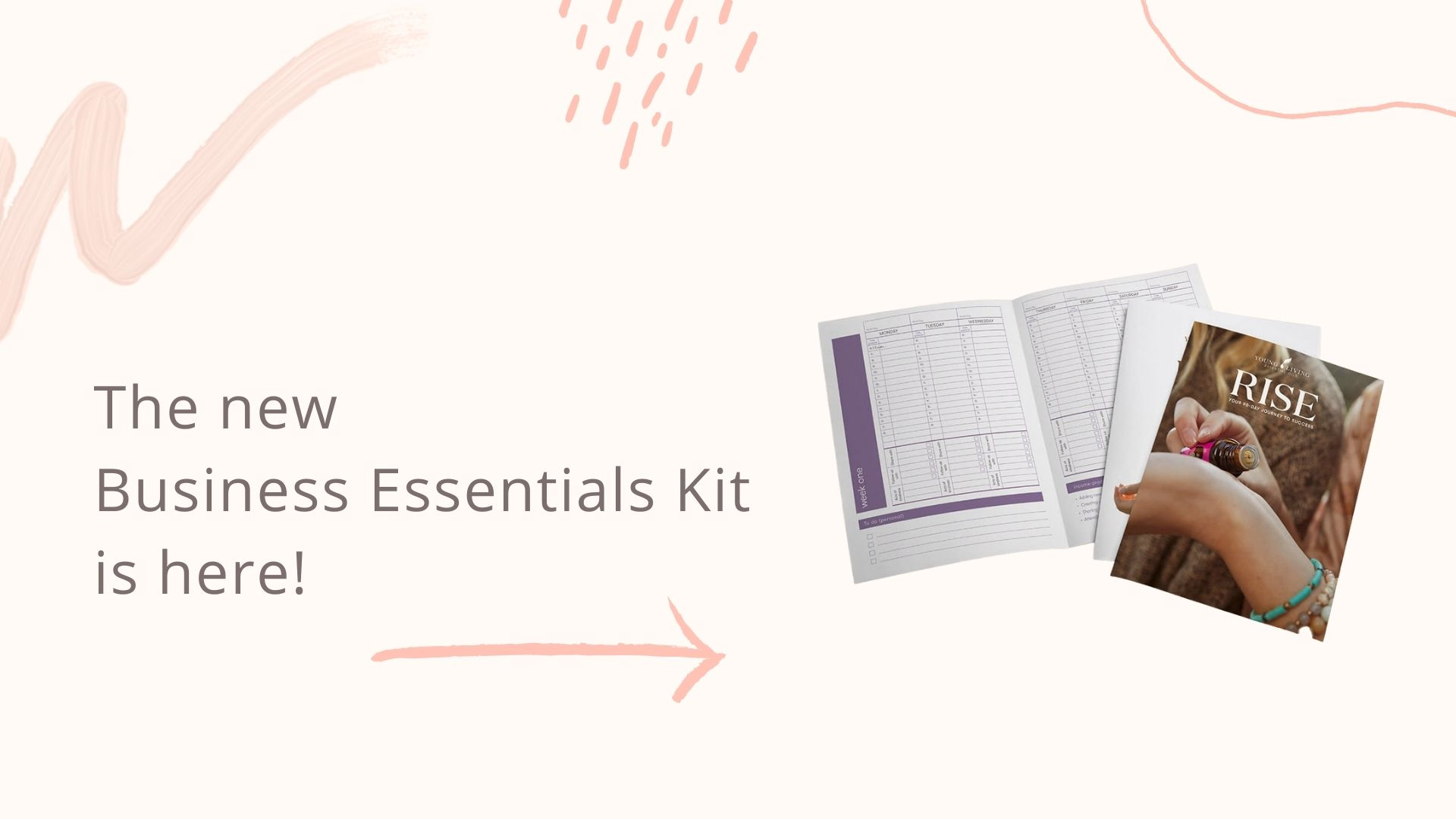 The new Business Essentials Kit is here!
Ready to turn your passion for Young Living products into a successful business venture? Start strong with the Business Essentials Kit - it comes with everything you need to create and grow your essential oils business and it's available for $29.95.
With this kit, you'll be able to brainstorm income-producing activities that work for you, craft your YL story, and plan a daily schedule of to-dos that help you meet your goals.
Your kit includes:
RISE booklet: a step-by-step guide with tips, training videos, and worksheets

RISE 90-day planner: a planning calendar for setting and tracking your business goals

RISE to Royal brochure: a guide through the perks that await you at every rank within YL

YL Insights card: a snapshot of how YL Insights can help you manage your business

Silver Bound flyer: a road map for structuring your team for success

90-day trial to MyYL: a must-have for building your business website and sharing YL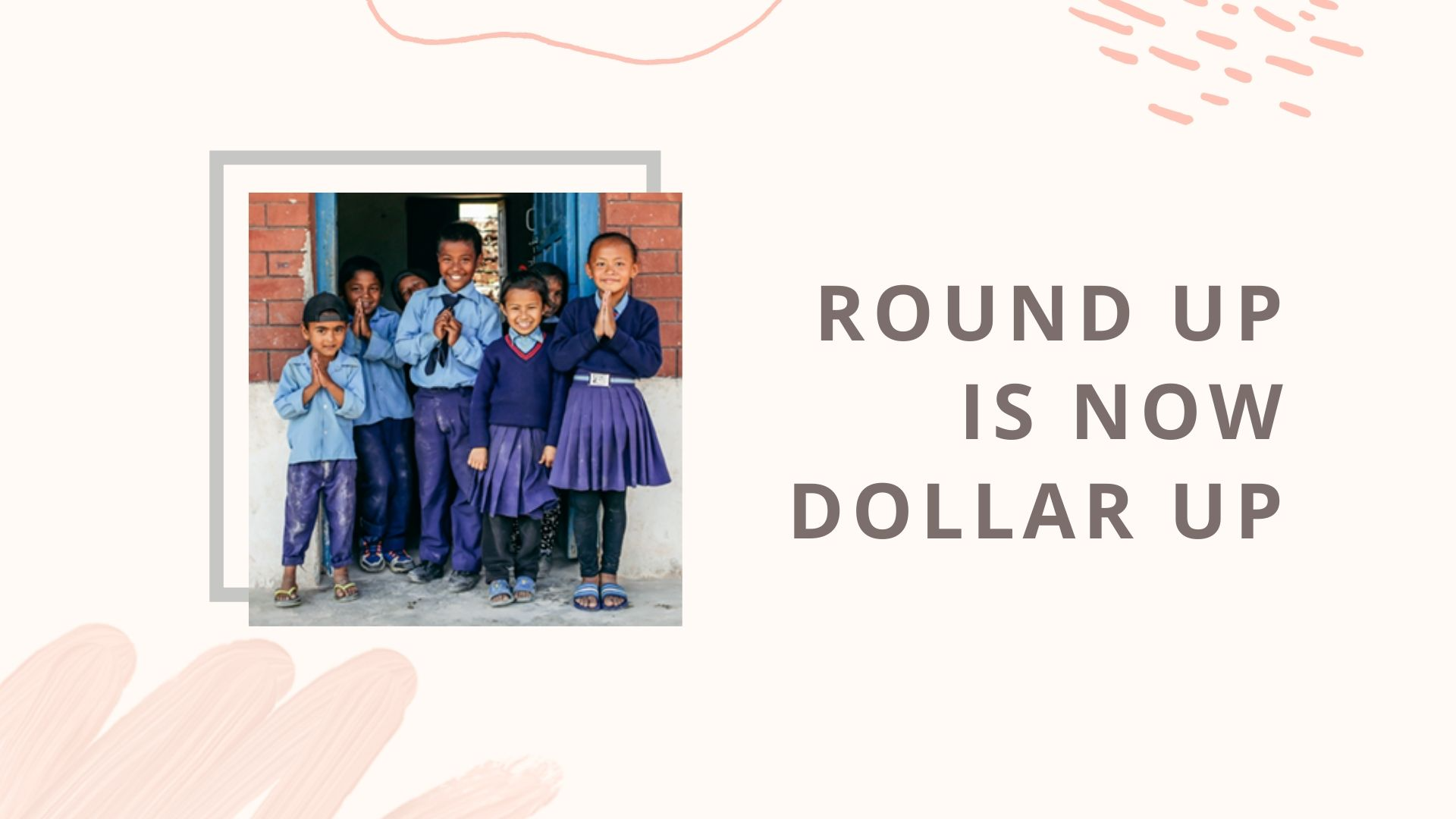 Round Up is now Dollar Up!
Did you know? Round Up has upgraded to Dollar Up for the U.S. market! This change gives you the chance to amplify your impact and empower more lives every time you place an order. You can add Dollar Up to your recurring Subscription to automatically donate or check the Dollar Up box on the Order Overview screen! Go here to learn more: https://www.younglivingfoundation.org/dollar-up
UPCOMING EVENTS & CLASSES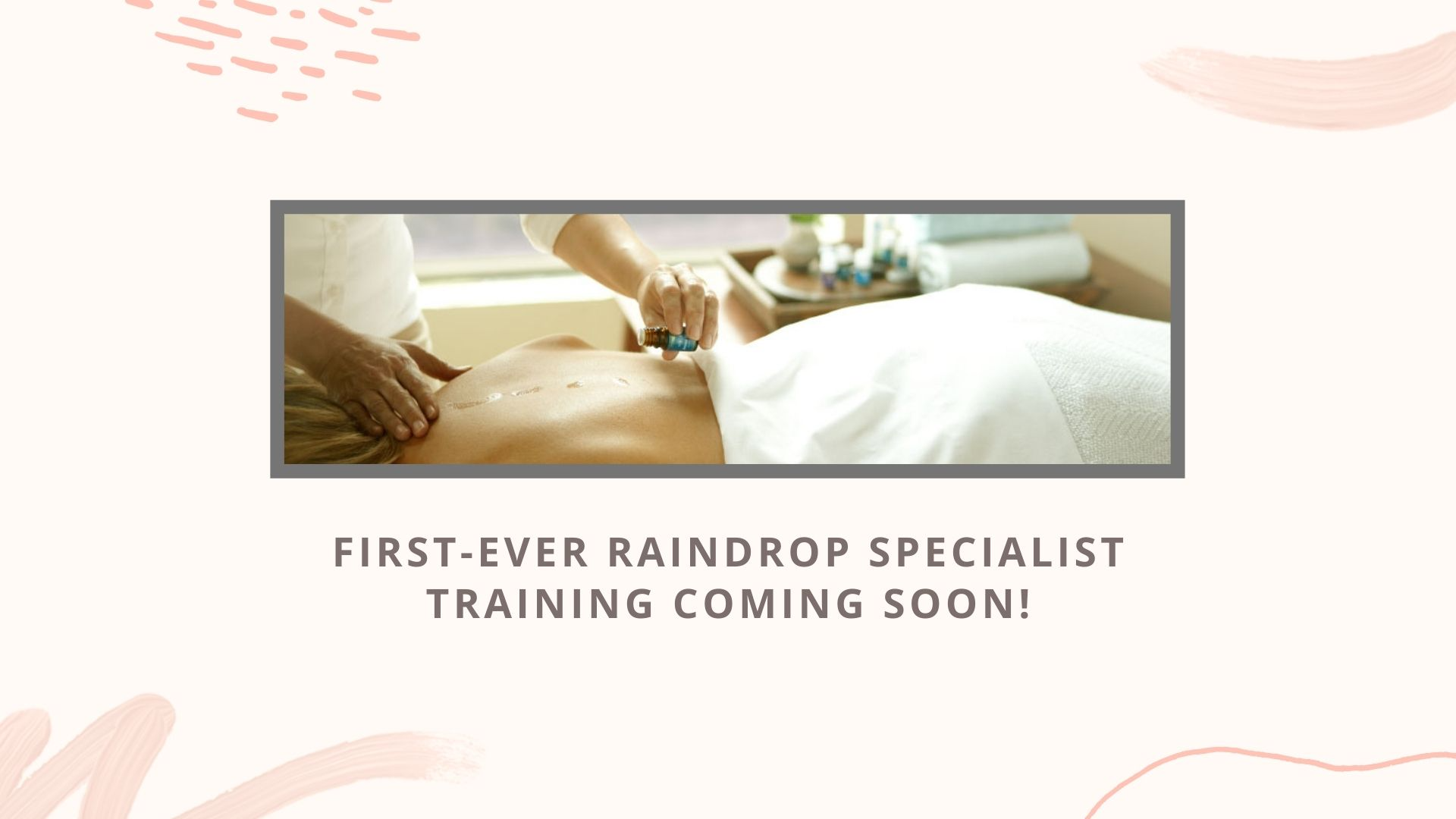 Global Raindrop Technique Training
Highland Flats Farm, Idaho, USA
September 10, 2021 - September 12, 2021
9:30 AM-3:00 PM
Young Living is thrilled to announce their first-ever global Raindrop Technique® Training at the Highland Flats Tree Farm and Distillery! This event is open to longtime Raindrop Technique practitioners, licensed massage therapists, and licensed health care professionals wanting to learn Raindrop as developed by Young Living Founder D. Gary Young. This will be a three-day comprehensive training for members wishing to become Raindrop specialists. Space is limited and the deadline to register is Friday, August 27th, so sign up soon. We look forward to seeing you there! Go here to register: https://web.cvent.com/event/9a1b774b-d109-4478-80e1-518c6b4a14d6/regProcessStep1
Featured Recipe
Did you know that August 20th is National Lemonade Day? Grab your Vitality oils and try this delicious drink to celebrate…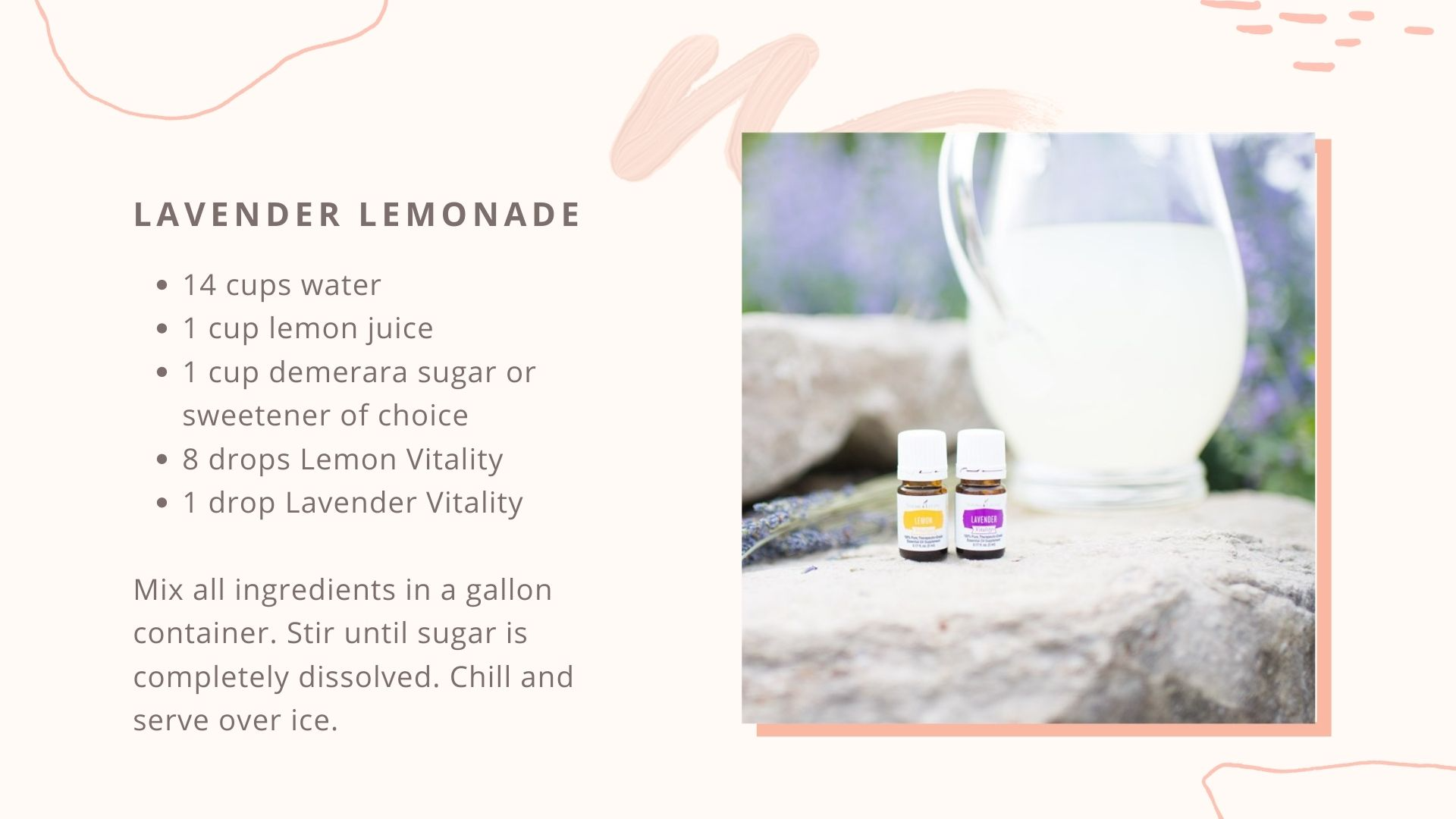 And did you know?
Lemon Vitality: Supports your digestive, immune and respiratory systems.
Lavender Vitality: Supports the cardiovascular and nervous system.
Featured Product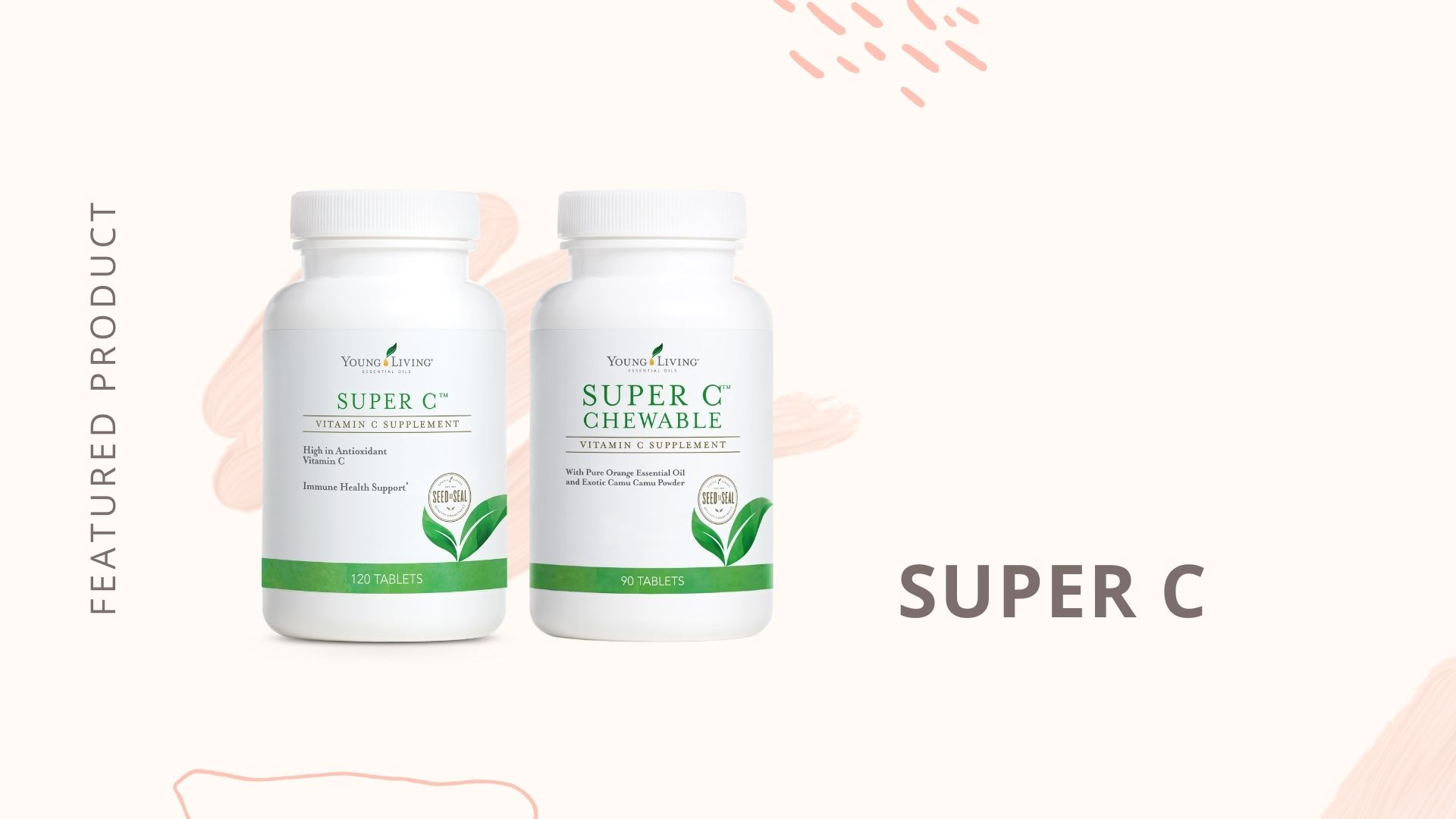 Super C
Because our bodies cannot manufacture vitamin C, we can benefit by consuming this powerful antioxidant daily. Conveniently, this one comes in a tablet and a chewable. The tablet is great for adults and older kids that can swallow pills. The chewable could be used for the younger kiddos, especially with the upcoming school year. Each one has their own unique amount of vitamin C - the tablet contains 1440% of the recommended dietary intake of vitamin C per serving and the the chewable contains 170% DV per tablet. The ingredients in Super C play a role in normal immune and circulatory functions, help to strengthen connective tissues, and promote overall health, vitality, and longevity.
---
Monthly Gifts with Purchase
When your order hits one of these PV levels you will receive the corresponding products for FREE! Look at everything you get for free when you hit 500 PV!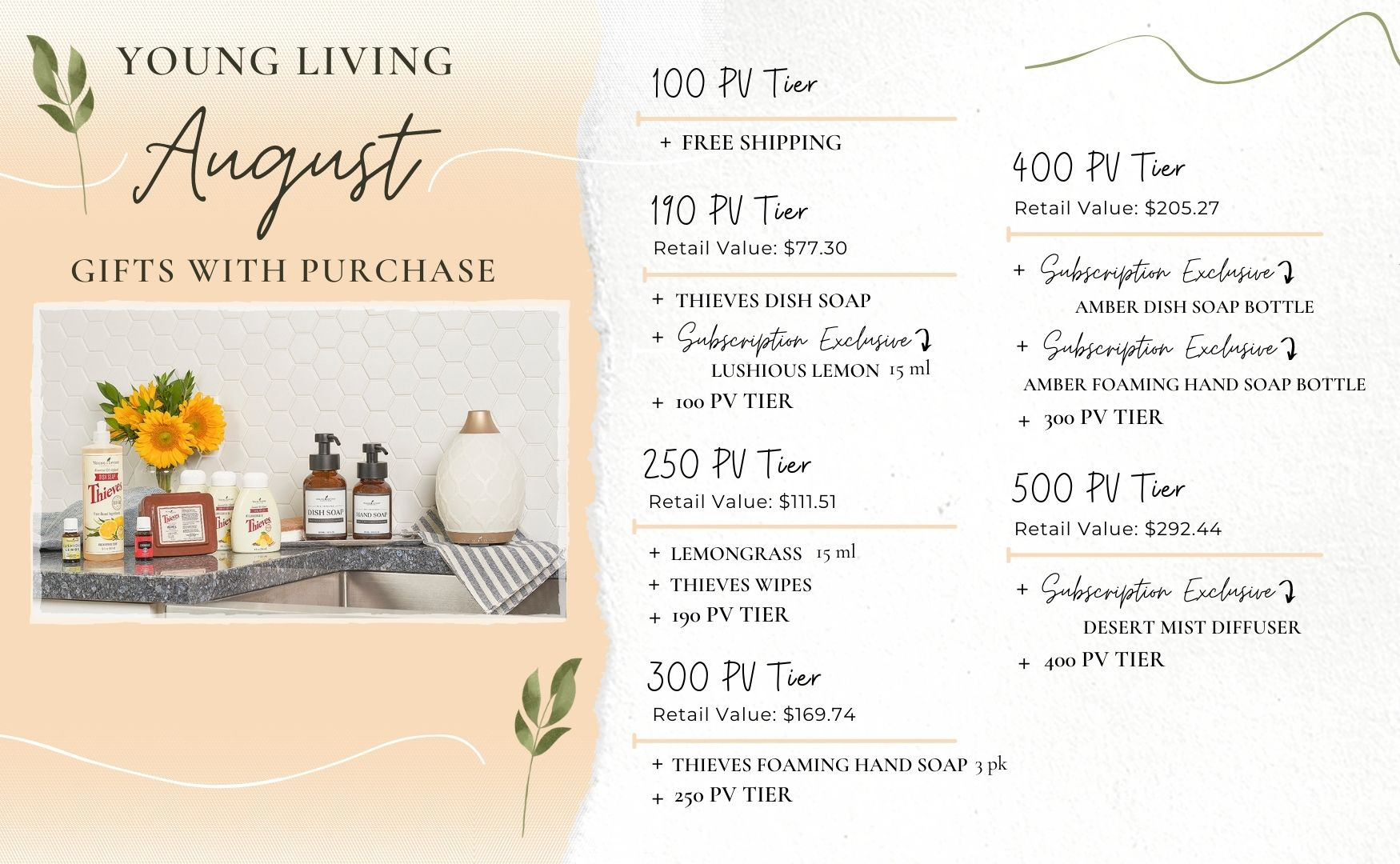 *Receive the Loyalty Rewards Exclusives when your order is placed through the monthly subscription program, which is the best way to save money and support your health. If you need more details on this, let me know!
BONUS RECIPES!
If you enjoy DIYS, here are some that I love:
Floral Cleanser - create a calming space as you clean
Monday Motivation Diffuser Recipe - everybody needs a jumpstart of their week
Welcome Fall Diffuser Recipe - Fall is around the corner, Iooking forward to cooler weather.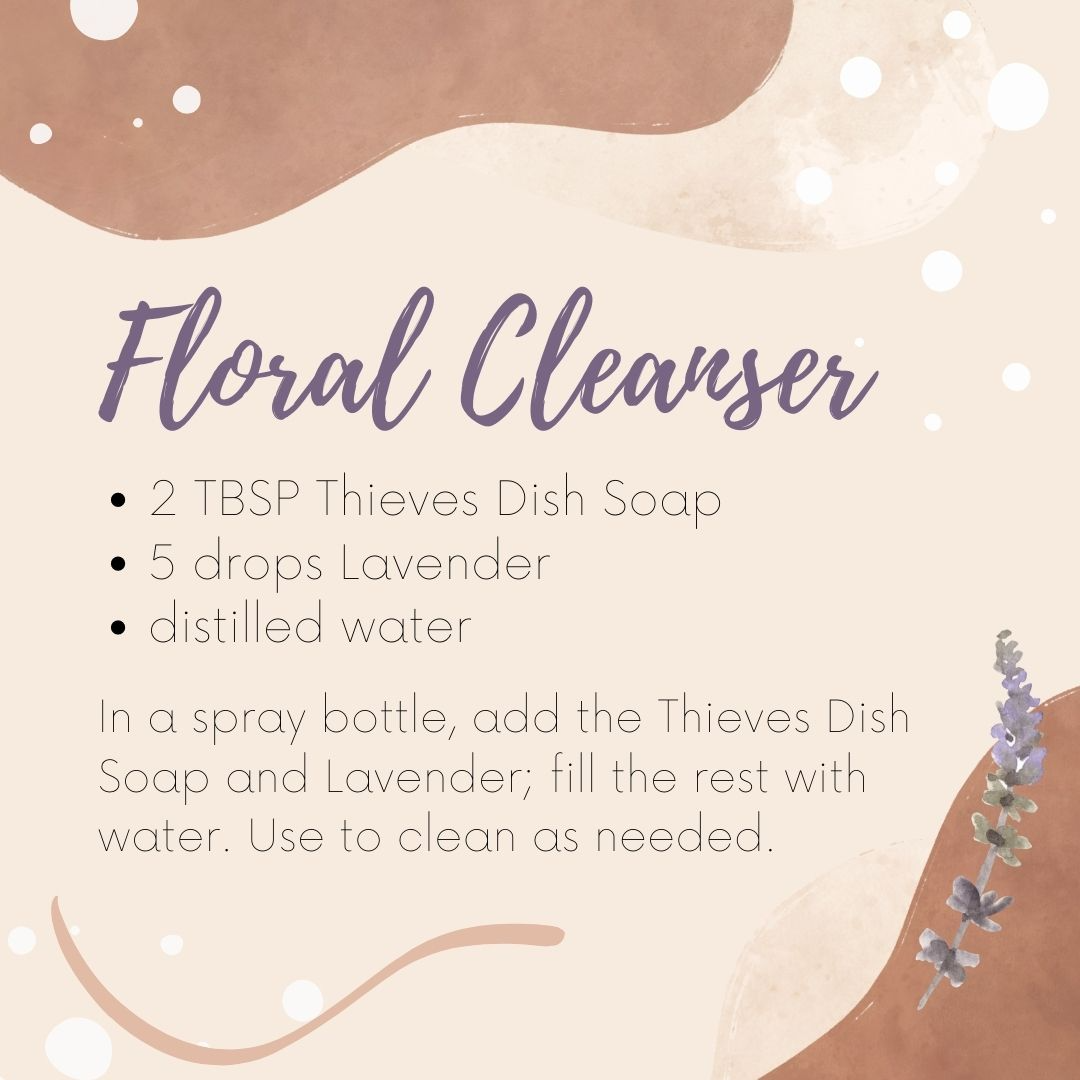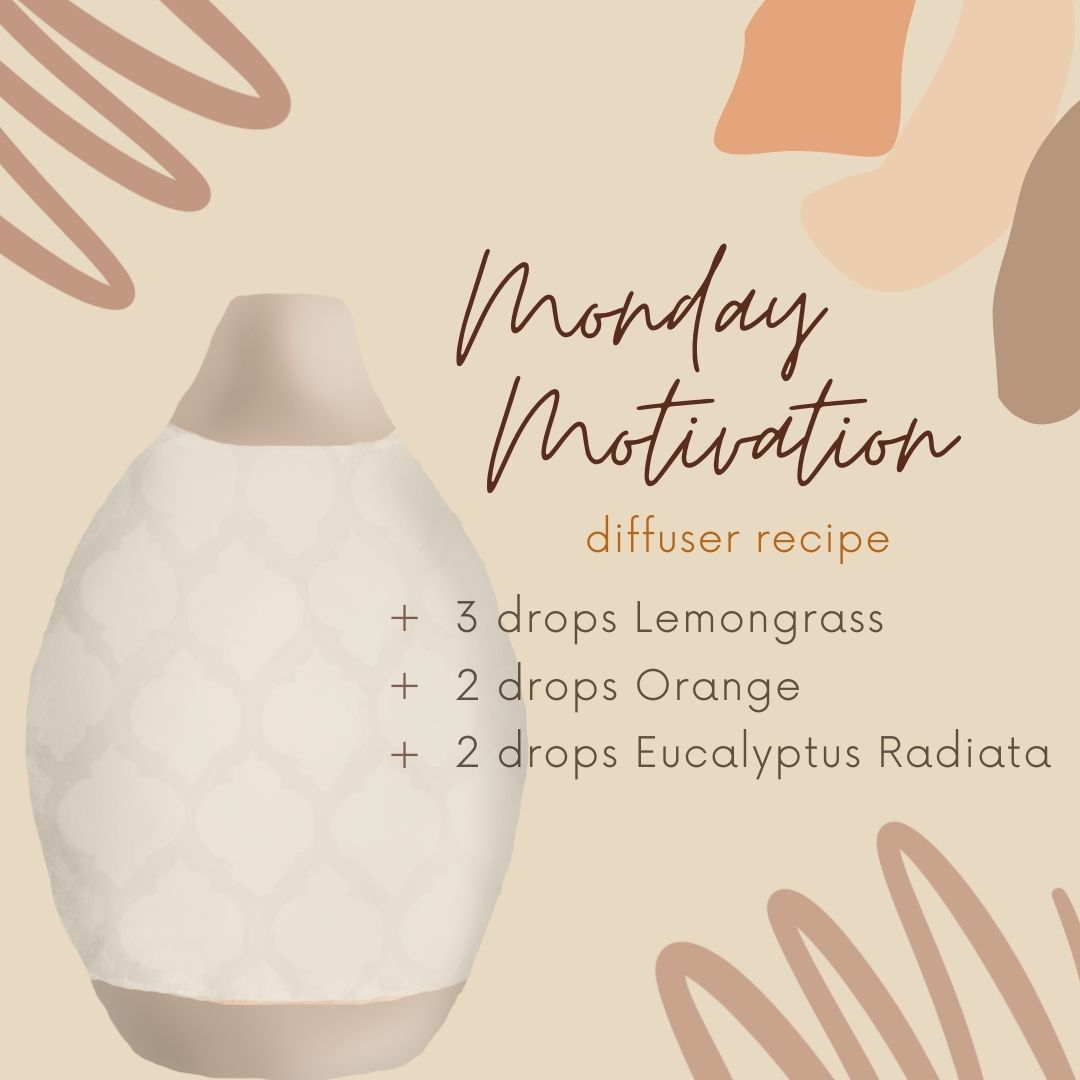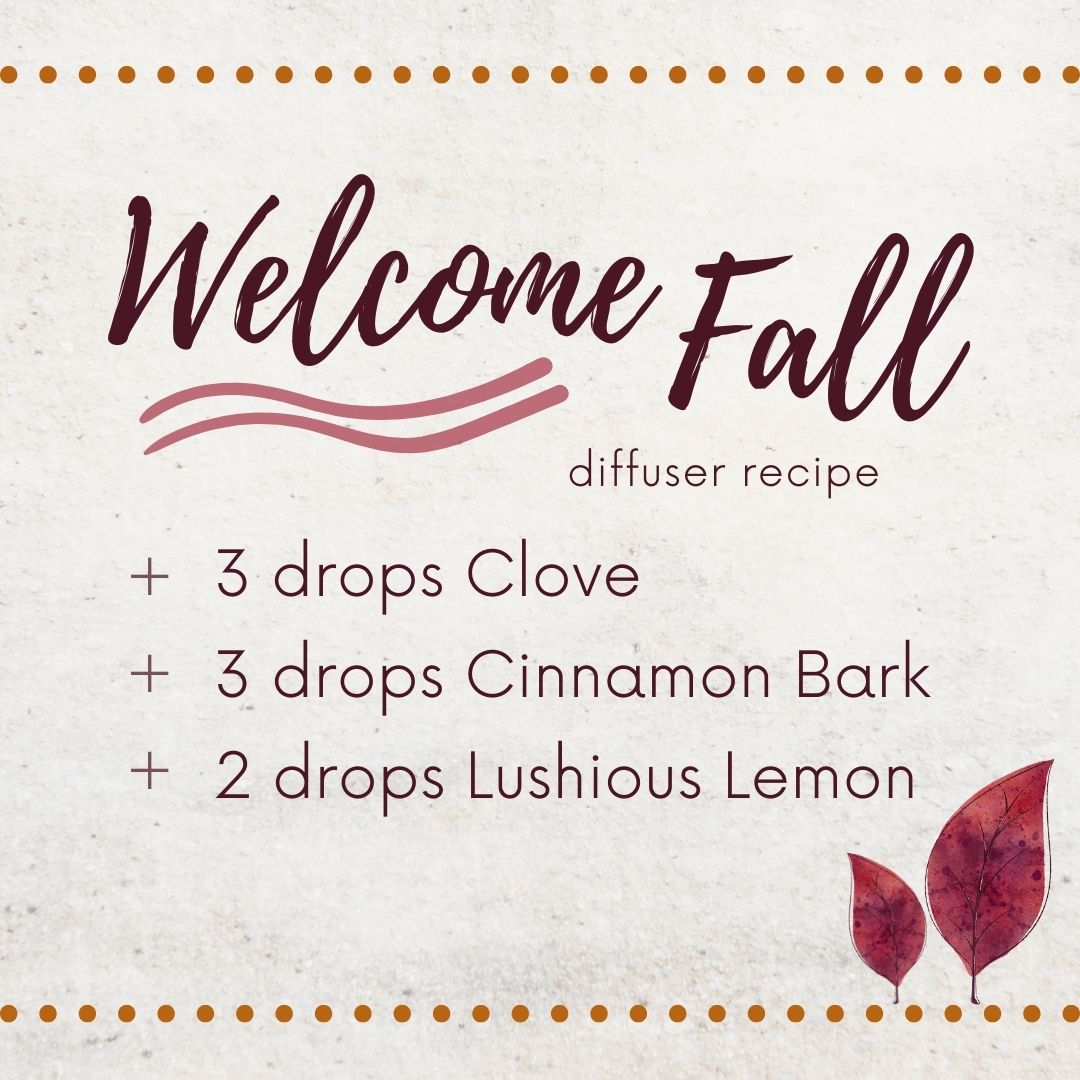 ~Karen
Dec 15, 2020 11:35 PM Central
Hi friends
Are you still doing some holiday shopping? If you need gift ideas, I have some DIYs you can create in bulk while utilizing whatever essential oils you have on hand. Not only can you give a heartfelt token of appreciation, but you can also share the joy of oils. They make great conversation starters!
5 Great DIY Essential Oil Gift Ideas For The Holidays
Try these amazing homemade gifts that you can whip up and share with all your loved ones. Spread the magic of essential oils with your family and friends in ways they will adore.
Exfoliating Body Scrub
This is such a luxurious shower treat your body will thank you for.
Simply mix 2 cups of coconut oil, 1 cup of Epsom salts (or use organic cane sugar for a more gentle scrub), and about 20 drops of your favorite essential oils – I enjoy doing this scrub with Lavender and YlangYlang.
This recipe isn't too specific, so it's okay to just guess how much Epsom salt or organic cane sugar to add based on how it feels.
Package it in mini glass mason jars and decorate with charming hand-tied bows before gifting.
All-Purpose Salve
Here are just some of the uses for an all-purpose salve:
-
Moisturize dry nasal passages
-
To soothe insect bites, minor burns, or rashes
This is how I make mine:
1.
I start by making a base. Melt 1 cup of coconut oil, 1 cup of organic olive oil, and 4 tbsp of beeswax pellets in a double boiler. I use a glass measuring cup so it's easy to pour. This should make four 4oz jars worth of salve base. Now to add the nourishing parts...
2.
Remove it from heat divide into four jars. Add 1/4 tsp of vitamin E oil to each serving. Don't add too much or it becomes a bit too runny.
3.
From there, you can use any essential oils you want based on what you'd like to use it for. Some fantastic options would be Lavender, Peppermint, Tea Tree, Lemon, YlangYlang, Copaiba, Rosemary, Eucalyptus, Joy, or Frankincense.
Please use caution when picking oils that may cause sensitivity to sunlight or those few oils that have a natural tint that may stain clothing.
Shower Melts
Try these in different silicone molds for giftable, fun shapes. Experiment with soothing aromas or rejuvenating combos! You'll need…
-15 drops of lemon essential oil
-10 drops of peppermint essential oil
-15 drops of lavender essential oil
1.
Mix together the baking soda, citric acid, and cornstarch in a small mixing bowl, breaking up any lumps. The baking soda and cornstarch help hold the shower bombs together, while the citric acid gives them that desirable fizz.
2.
Slowly add drops of the essential oils, mixing very well. Give the mixture a spritz of water, and then continue to stir and add drops of oils. Continue spritzing and stirring until the mixture resembles wet sand. You don't want a watery paste, but it should be spoonable.
3.
Once it's mixed, spoon it into the silicone molds. After a couple of hours, they should be holding their shape and you can gently pop them out to dry overnight. I find they don't fully dry on time when they're still in the silicone molds.
You can gift these in cute little organza bags or stylish mason jars!
4. All Natural Lip Balm
This one is so fun and customizable.
1.
Melt 4 tbsp of Coconut Oil and 2 tbsp of Beeswax Pellets in a double boiler. I used a glass measuring cup so that it would be easy to pour once they were melted.
2.
Once the oil and wax have melted together, remove from heat and add ½ tsp of Vitamin E Oil and stir.
3.
Add your choice of essential oils (I did 5-10 drops per batch but go light on peppermint or cinnamon until you know what you like). Maybe soothing Lavender oil or Vanilla with some Lime. Some popular choices are Grapefruit, Peppermint, or a bit of cinnamon oil for a subtle plumping effect!
5. Calming Rosemary Mint Linen Spray –
or whatever smells great to you!
You'll need a 2oz glass spray bottle for this one.
If you make a very large batch, my friend recommended recycling glass apple cider vinegar bottles and just purchasing a sprayer for the top.
1.
Mix about 2 tbsp of witch hazel with 5 drops each of Rosemary, Peppermint, and Lavender essential oil. I've also tried this with a citrus variety. During the winter months, I gravitate towards warm aromas like Christmas Spirit and Cinnamon.
-2.
Fill the remaining space in the bottle with distilled water, then replace the spray top. Shake the bottle to mix the ingredients.
Give the bottle another little shake before each spritz!
Nov 23, 2020 01:37 PM Central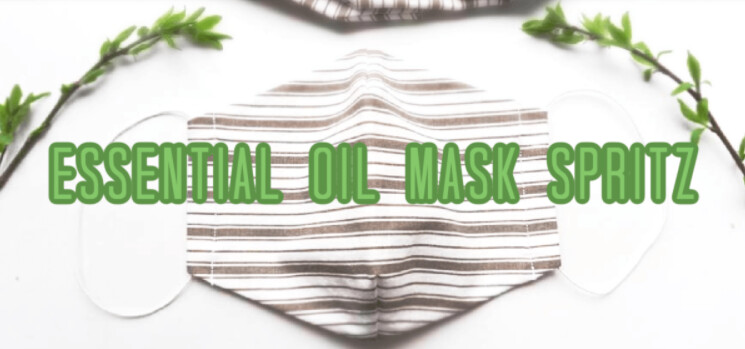 Like many others, wearing a protective face covering may have become a part of your routine lately. It's recommended by the CDC, but wearing a face mask isn't always a pleasant experience. Essential oils could help!
Make a diluted mask spray with a very fine mister and use it as an easy (and natural!) way to instantly refresh cloth face masks and support your overall well-being. Just a spritz can make running errands a little more pleasant, supportive, and hopefully a little less stressful too.
Here's what I used…
- 4 ounces distilled water
- 5-10 drops essential oil – the amount may vary based on your preferences or with the oil you choose, but I recommend starting lightly and increase the drops later if wanted.
Because oil and water don't mix, witch hazel acts as an emulsifier to help the ingredients combine.
Some oils and blends to try…
- Clove (this smells incredible with a little Orange mixed in)