Jun 21, 2022 05:27 PM Central
Let's face it: Getting your daily nutrients can be a struggle sometimes. That's why
NingXia Greens® was created,
a nutrient-dense powder supplement that packs more than 60 high-quality vegetables, fruits, herbs, and mushrooms—all in one simple serving.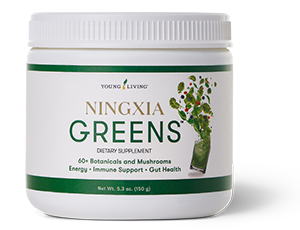 Supports a healthy immune system*

Encourages optimal digestion*

Boosts energy, naturally*
- 60+ whole foods, 5 varieties of immune-supporting mushrooms, plus wolfberry fruit and sprouted leaves from our Seed to Seal farm in Ningxia, China (carefully extracted using a heat-free method )
- One scoop a day of this plant-based goodness gives you energy, immune support, and gut health!
- Includes Multigreens essential oil blend (um, MELISSA oil
)
* NingXia wolfberry fruit powder and sprouted leaves: Also known as goji berries, wolfberries come from an ancient plant, long praised in China for its powerful health benefits.
* Maitake, reishi, turkey tail, shiitake, and enokitake mushrooms: A source of soluble fiber known as beta glucans, these mushrooms help support a healthy immune system.
* Fermented Superfood Blend: A fermented superfood blend that delivers nutrients that are difficult to obtain from a typical diet, this proprietary combination also contains enzymes to support optimal digestion.
* Purslane: An edible succulent, this ingredient is one of the few vegetables that's rich in plant-based omega-3 fatty acids, vitamins, and minerals—including copper, magnesium, iron, manganese, and potassium, vitamin E, and vitamin C. Purslane is also a uniquely rich source of 184 phytochemical compounds, including phenolic acids, alkaloids, and flavonoids, which act as antioxidants.
* Secale cereale flower pollen extract: A non-allergenic and sustainably sourced extract that contains full-spectrum nutrients such as amino acids, phytosterols, fatty acids, carotenoids, flavonoids, vitamins, minerals, and enzymes, this extract is clinically shown to display antioxidant and detoxifying capacity and maintain cellular oxidative stress through significant decrease of GSSG (oxidized glutathione).
* MultiGreens proprietary oil blend: The same combination of premium essential oils found in our MultiGreens supplement, this blend was originally formulated by Gary Young.
How to use it
Stir 1 scoop into 4–6 ounces of water or try it in smoothies, protein shakes, or juice for an easy way to pack more nutrients into your day.
This is a tasty way to get your fruit, vegetables and mushrooms and is perfect for adults and kids!
Learn more about this product in the graphics below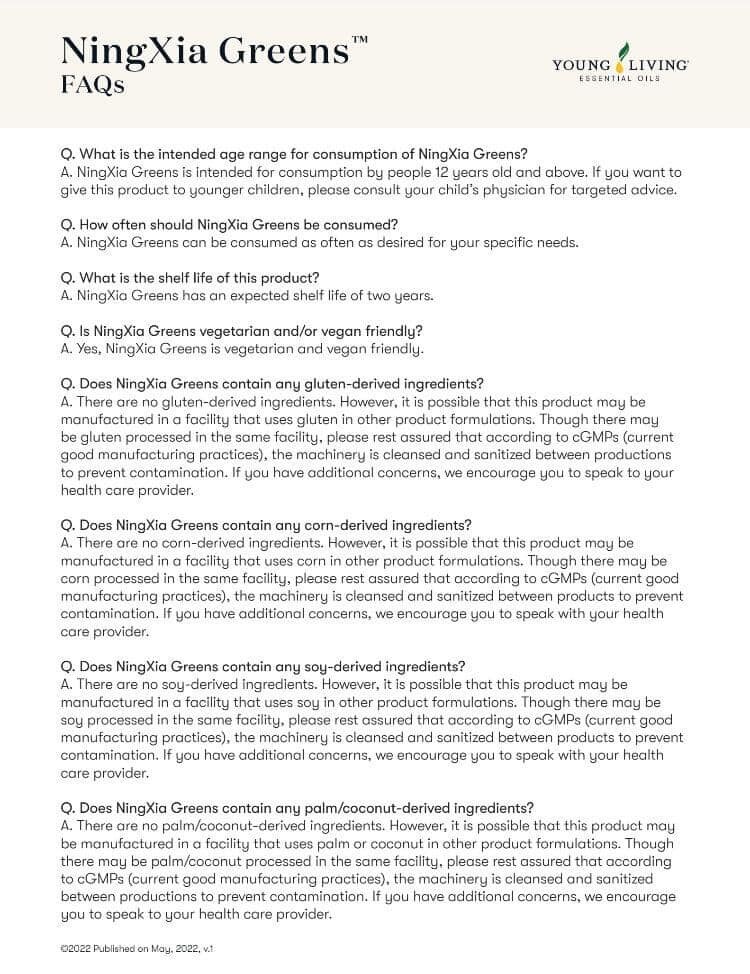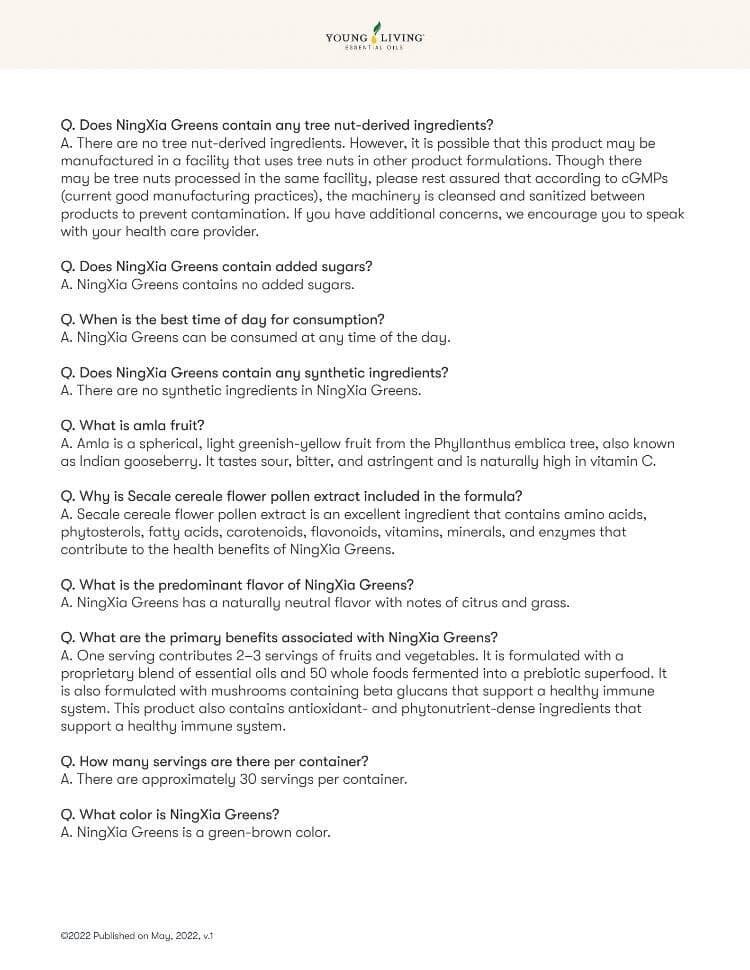 Get your Ningxia Green
here