Oct 11, 2020 06:26 PM Central
I love caramel apples! Growing up we had Halloween parties every year. My favorite part was making the caramel apples. We would use them as party favors. Today I want to give you an easy twist on the normal caramel apple.
DIY Thieves Caramel Apples Favors!
Ingredients
1 cup of sugar
1 cup of brown sugar
1 cup of corn syrup
1 (14 oz) can of sweetened condensed milk
1 stick of butter
8 to 10 apples
Parchment paper
Add your sugar, brown sugar, corn syrup, sweetened condensed milk, and butter to a medium-low heated pot.
Stir to prevent burning on the bottom of the pot.
Once your caramel has reached 225 degrees.
Let the caramel cool for 5 minutes.
Add in the 10 drops of Thieves essential oils.
Push a popsicle stick or lollipop stick in the middle of your apples.
Dip your apples in the caramel.
Place on parchment paper and place in fridge.
Once the apples are cooled, you can drizzle chocolate, nuts, or whatever you want on top. I wrap the apples in a clear bag and use them as party favors. I have also cut the apples into slices or balls with a melon baller and dipped them in the caramel sauce. I use the leftover caramel sauce on just about everything.
These make perfect teacher gifts and gifts during Christmas.
The real question left is how do you pronounce caramel? Care-a-mel, car-Mel or even car-muhl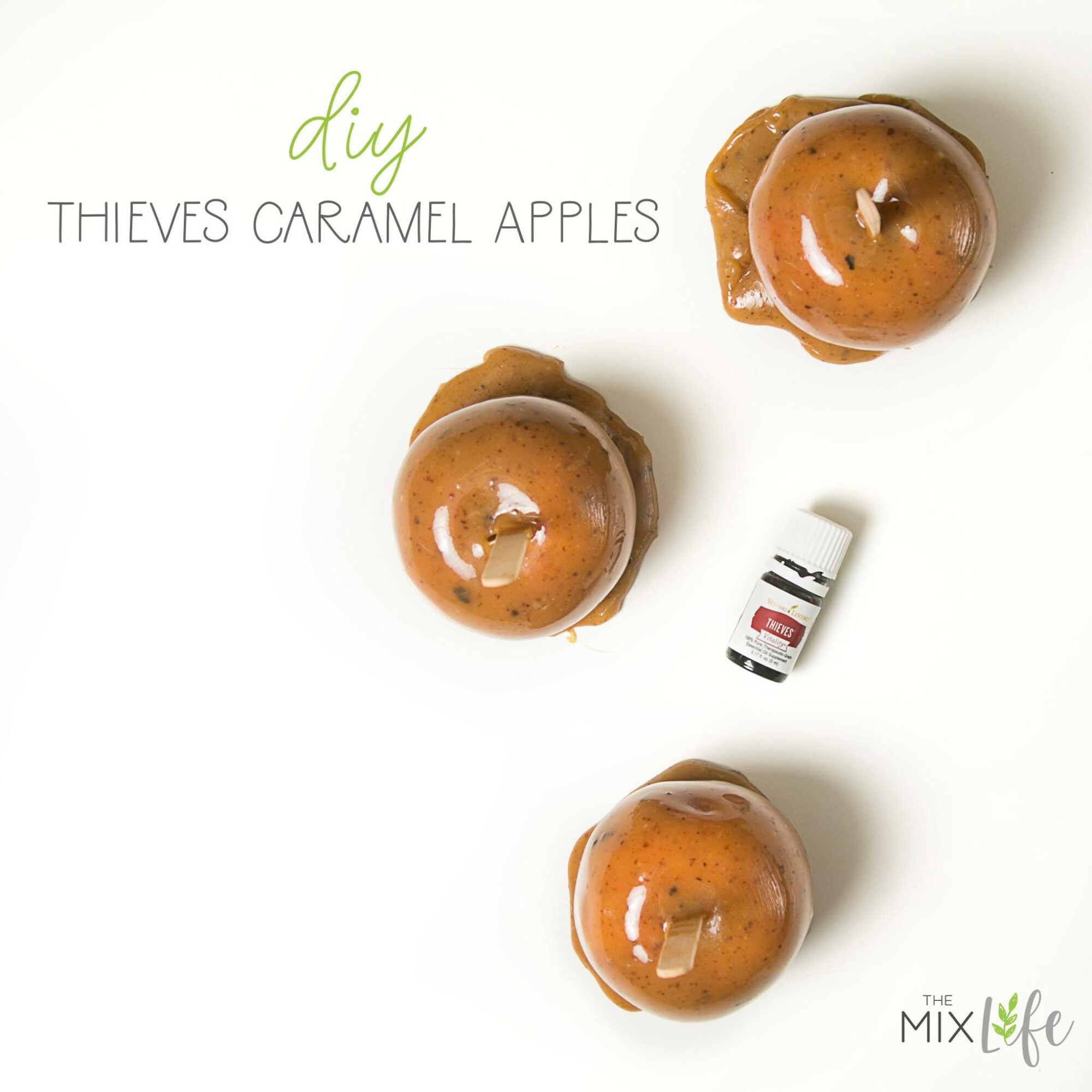 Thieves fruit and veggie wash